Moving to Auckland
Moving to Auckland is a fantastic choice if you enjoy an urban environment where everyone lives within half an hour of beautiful beaches, hiking trails and a dozen enchanted holiday islands.
Add a sunny climate, a background rhythm of Polynesian culture and a passion for outstanding food, wine and shopping - you're beginning to get the picture of Auckland.
Auckland's blend of harbour, islands, Polynesian culture and modern city environment has created a lifestyle ranked amongst the most desired in the world.
In the Maori language (Te Reo Maori), Auckland is known as Tamaki-Makau-Rau, "the maiden with a hundred suitors", however is locally known as the city of sails. It earned this name because it was a region popular by many tribes.
If you are moving to Auckland from a overseas country Auckland has the largest international airport in New Zealand, with two domestic terminals allowing frequent and accessible flights throughout this beautiful country.
Wherever you are moving to Auckland from there is easy access on four touring routes - Twin Coast Discovery, Pacific Coast Highway, Thermal Explorer and the Great New Zealand Touring Route. The Auckland region includes four cities - Auckland, Manukau, North Shore and Waitakere; and three districts - Franklin, Rodney and Papakura.
Obviously you will want a professional furniture removal company to carefully move you and your families furniture and cherished items. The really practical thing about BK Movers is that you can feel safe and secure that no matter what you want moved we at BK Movers furniture removal and storage can handle it all for you.
Large items like large plants, snooker tables, or jacuzzi ok! If your move is a small home and you only need a two man furniture removal team then we can do that for you.
On the other hand if your home furniture removal is huge then we can gladly give you our huge, and fully equipped, furniture removal truck, and as many experienced furniture moving men you will need to safely complete you moving to Auckland. You can do your own packing or if you have heaps of stuff and you are tired and exhausted then our friendly professional team can provide you with a packing service.
Our expert furniture removal staff are trained in every aspect of furniture removals, packing and storage. You'll find our people to be friendly, helpful, efficient and obliging as we complete your furniture removal into your new home.
You can call us on the phone now and one of our friendly professional staff will give you a no obligation free quote, or if you wish you can Book online right now.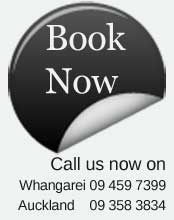 Relocating in Auckland
Relocating in Auckland, like any new community, after moving to Auckland in your new home can be a difficult process as there are heaps of things that are new and plenty of everyday issues that aren't always that easy to find out about. Discovering where to get advice on education, accommodation, childcare or health service is made easier with a guide from the Auckland City Council offices or online.
Also if you are beginning a new business in Auckland or relocating your current business and you need a good office relocation team then we at BK Movers can happily organise that for you.
Some useful websites for your information: